SmartPrime-Om Complex (Methylsulfonylmethane (MSM) and Sesame (Sesamum indicum) Seed extract)
The TL;DR, as taken from our podcast with SmartPrime's inventor, Dr. Hector Lopez:
SmartPrime is designed to "help turn on the metabolic machinery" that is downregulated in "PUFA hyper-metabolizers", helping prevent their metabolisms from over-utilizing the omega-6 pathway, while simultaneously leaving the omega-3 pathway open. This improves their overall omega-3:omega-6 ratio – especially if you combine SmartPrime with a high-quality fish oil supplement.
You can listen to that part of the discussion around the 20 minute mark in the podcast linked above. But for greater details, keep reading.
The fish oil paradox: it doesn't always lead to health benefits!
Based on the foregoing discussion, you'd expect the literature on omega-3 supplementation to show robust benefits from taking fish oil. And as we've seen, there are some studies showing that.
However – there's one big problem with the research literature on omega-3 supplements: It's not consistent.
For every study showing the benefits of taking omega-3s, there seems to be at least one that contradicts it. That's the problem that SmartPrime-Om was designed to solve.
Dr. Hector Lopez and his team of nutraceutical researchers had noticed this inconsistency, and took it upon themselves to solve the problem. Much of the following story is discussed in Episode #064 of the PricePlow Podcast with Dr. Lopez. They got access to the Oakridge National Laboratory's suite of artificial intelligence tools, they decided to ask this computerized oracle why the omega-3 literature was so inconsistent – and found a surprising answer.
Not everyone metabolizes polyunsaturated fatty acids the same
As it turns out, human polyunsaturated fatty acid (PUFA) metabolism varies considerably from person to person. A big factor in how your body handles PUFA is the environment where your genotype evolved. PUFAs are abundant in seafood, the primary dietary source of these fatty acids throughout human evolution.
So whereas coastal-dwellers like Scandinavian fishermen are provided by their environment with a diet incredibly high in PUFAs, people from inland zones like central Africa are not.
In order to understand the significance of that, we need to remember what we discussed in the previous section – namely that the specific forms of omega-3 fatty acids we want are eicosapentaenoic acid (EPA) and docosahexaenoic acid (DHA). These are what Dr. Lopez calls the "end products" of omega-3 polyunsaturated fat metabolism – the usable forms of omega-3, that confer the actual health benefits we want from omega-3 supplementation.
How did native inland land dwellers get enough EPA and DHA? They hyper-metabolize their PUFA
EPA and DHA occur naturally in seafood, but are scarce in landlocked areas. Thus, the people in those areas came to rely on a metabolic pathway that converts an EPA/DHA precursor, alpha-linolenic acid (ALA), into EPA and DHA.[77]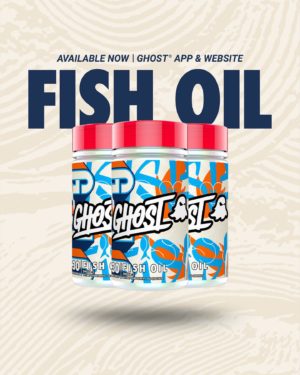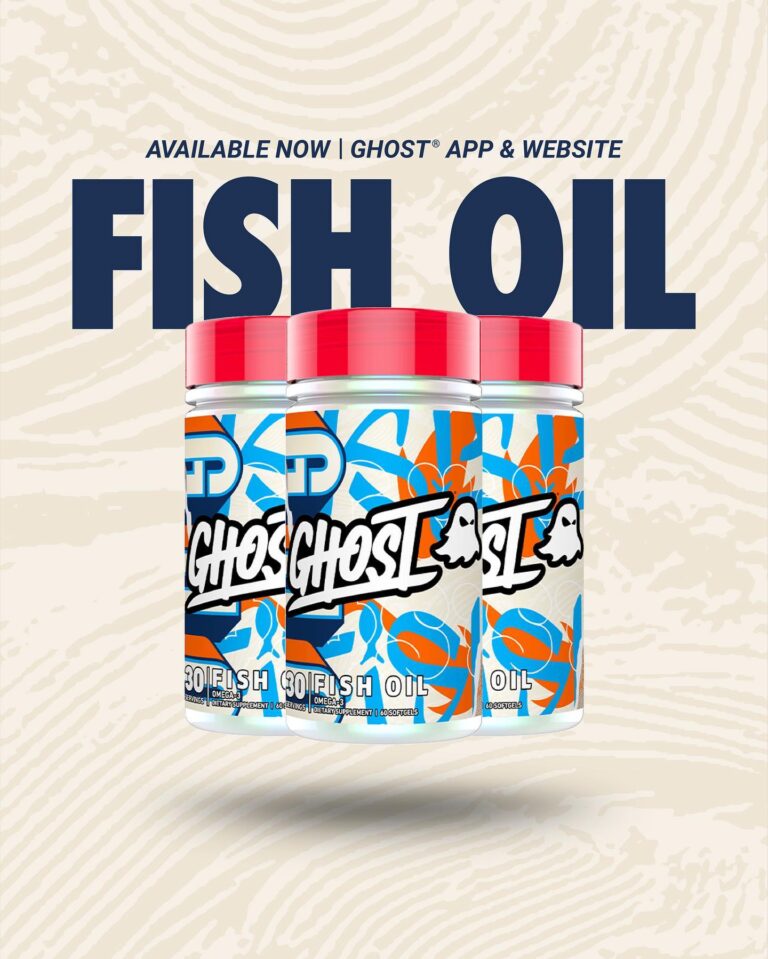 ALA is abundant in a variety of plants that grow in such areas, including walnuts, pumpkin seeds, olives, flax, chia, sichuan peppers, soybeans, almonds, hazelnuts, pecans, and cashews,[78,79] so the people living in areas where these plants grow evolved the capability to meet their EPA and DHA requirements by getting really, really good over time at converting the ALA precursor into these end products.
We call these people "PUFA hypermetabolizers" because their genome has built metabolic machinery that's extremely effective at turning precursor forms of PUFA into the EPA/DHA end products. These people's metabolisms are primed to work with the
PUFA hypometabolizers, on the other hand, are bad at converting PUFA precursors into PUFA end products – our Scandinavian fishermen evolved in an environment where EPA and DHA occurred naturally in the seafoods that these people ate as staples. Thus, a coastal-dweller's genome had no selective pressure on it to optimize the omega-3 precursor pathways, and a person with this genome will be extremely inefficient at converting ALA to EPA and DHA.
Depending on how you're currently situated, both of these situations can be problematic in today's highly-processed dietary environment.
Unfortunately, omega-6 PUFAs have become superabundant
So on paper, it seems like being a PUFA hypermetabolizer would be a great thing. After all, if you're better at converting ALA to EPA and DHA, it's that much less likely that you'll wind up with an EPA or DHA deficiency, right?
Unfortunately, when it comes to the modern environment and the modern diet, there's a big catch.
As we said in the fish oil section, the omega-6 to omega-3 ratio of Americans' diets has taken a sharp turn for the worse. We're eating way more omega-6 rich oils, i.e. soybean, canola / rapeseed, sunflower, safflower, corn, and other hyper-processed oils that are added to our foods in shocking amounts.[80]
Specifically, linoleic acid (LA) – the omega-6 counterpart to ALA, as you can see from the image included above – increased from 2.79% to 7.21% of total caloric intake.
The superabundance of this omega-6 precursor in the American diet – and, increasingly, in the diet of every industrial economy on the planet – has created a situation where the linoleic acid content of the average person's stored body fat has increased by a whopping 136%.[81]
Omega-6 end products (AA) vs. omega-3 end products (EPA and DHA)
So why is this a problem, and how could it have affected the consistency of the research literature on EPA and DHA supplementation?
The answer is that, unfortunately, the PUFA precursor to end product conversion pathway applies to omega-6 precursors as much as omega-3 precursors. In fact, the omega-6 and omega-3 fatty acids compete for access to the same enzymes that convert precursors into end products, meaning that if your omega-6 to omega-3 ratio is skewed in favor of omega-6, your body will make more omega-6 end products than omega-3 end products.
This means that PUFA hypermetabolizers eating a standard American diet (SAD) are making massive amounts of omega-6 end products, such as pro-inflammatory arachidonic acid. In order to correct their ratio of omega-6 end products to omega-3 end products, these individuals require massive, massive doses of EPA and DHA.
That's a huge problem because, as we reviewed in the section above, the omega-6 end products are essentially competing with EPA and DHA. In other words, PUFA hypermetabolizers are much more likely to end up with a serious deficiency of EPA and DHA.
Metabolically overwhelmed with inflammatory fatty acids
They're also much more likely to wind up metabolically overwhelmed by fatty acids derived from the omega-6 metabolic pathway. For example arachidonic acid (AA), one of the metabolic end products of omega-6 PUFA conversion, is a pro-inflammatory fatty acid that stimulates the synthesis of many hormone-like inflammatory mediators. One example of these is prostaglandins,[82,83] which cause localized inflammation and thrombosis in response to acute injury.
We do need some inflammation for natural healing and growth processes in the body – AA, for example, is a crucial signaling molecule in the process of muscle growth.[84]
The problem is that if you're a PUFA hypermetabolizer, you are going to end up making way too much arachidonic acid from the omega-6 precursors that are way too abundant in the standard American diet!
This is one reason why linoleic acid dose-dependently increases the risk of type 2 diabetes![85] Omega-6 superabundance causes chronic inflammation, a syndrome that's associated with all kinds of horrible diseases rooted in metabolic dysfunction. This category includes not just diabetes but also cardiovascular disease, cancer, diabetes mellitus, chronic kidney disease, non-alcoholic fatty liver disease and autoimmune and neurodegenerative disorders.[86]
Even if you don't develop clinical disease, in the words of Furman et al., "specific biobehavioral effects of inflammation thus include a constellation of energy-saving behaviors commonly known as "sickness behaviors," such as sadness, anhedonia, fatigue, reduced libido and food intake, altered sleep and social-behavioral withdrawal, as well as increased blood pressure, insulin resistance and dyslipidemia10,13.These behavioral changes can be critical for survival during times of physical injury and microbial threat."
Our two morals of the story:
For PUFA hyper-metabolizers, the possibility of developing chronic inflammation from omega-6 metabolic overload is a very real, potentially existential threat!
PUFA hypo-metabolizers, on the other hand, are relatively protected from the dangers of a diet rich in linoleic acid, but they need more EPA/DHA intake. Although hypometabolizers don't make much EPA or DHA from ALA, they also don't convert nearly as much linoleic acid into the potentially damaging omega-6 end products.
PUFA hyper-metabolizers need less omega-6 and some supplemental help, while PUFA hypo-metabolizers simply need to get more omega-3 wherever they can.
Thanks to SmartPrime-Om, Ghost Fish Oil can help both types of individuals!
Fish oil studies haven't been controlling for differences in PUFA metabolism
Although we've used an example from population-level genetics to illustrate this concept and provide some explanation for where differences in PUFA metabolism originate, it's important to realize that even within the same population, the responsiveness to precursor PUFAs can vary considerably from individual to individual.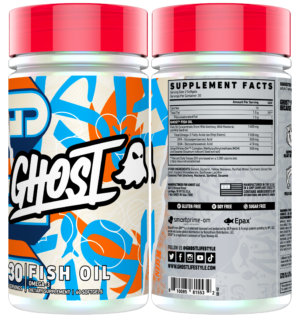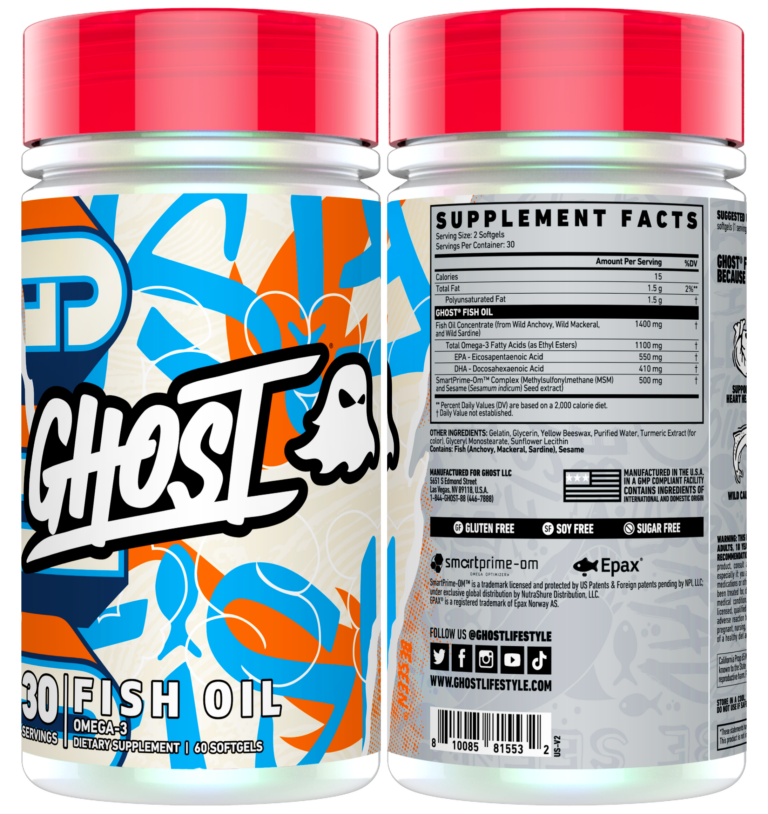 This means that if you're descended from coastal dwellers, you're not necessarily going to enjoy that relatively high degree of protection from the dangers of a linoleic-acid rich diet – just like if your ancestors are from the highlands or the plains, you're not necessarily going to be able to get your EPA and DHA from ALA.
So, with all that context established, let's return to the initial inquiry of Dr. Lopez and his team:
Since omega-3 supplementation should, in theory, cure basically everything, why has the published research on it been so inconsistent and underwhelming?
The answer appears to be basically that very few of these studies controlled for individual nutrigenetic differences in PUFA metabolism! In other words, hypermetabolizers and hypometabolizers were in the same experimental cohorts, when they really should have been studied (or at least analyzed) separately to eliminate this variable.
In the same study, you might have PUFA hypometabolizers responding very well to fish oil, and hypermetabolizers responding not at all. Unless this is understood and controlled for in the analysis of the study data, the presence of hypermetabolizers is then going to wash out any statistical benefit observed in the hypometabolizers, leading to the conclusion that fish oil doesn't have any significant benefit on average.
SmartPrime-Om upregulates the omega-3 pathway, downregulates omega-6
So how does SmartPrime address this problem?
SmartPrime-Om's primary mechanism of action is using specific lignans derived from sesame seeds – i.e., sesamin and sesamolin – to alter the epigenetic expression of genes that control enzymes involved in PUFA metabolism.[88]
Examples of these enzymes would be the delta-5 desaturase (D5D) and elongase enzymes, which affect your body's omega-3 and omega-6 pathways. For example, D5D is what mediates the conversion of arachidonic acid into prostaglandins[89] – SmartPrime is designed to downregulate this inflammatory omega-6 pathway, while upregulating the pathway involved in converting ALA to EPA and DHA.
Besides these special lignans, SmartPrime also contains methylsulfonylmethane (MSM), which supports omega-3 PUFA conversion by donating methyl groups and sulfur groups to the cells involved in these processes.[85] MSM is normally used as a joint supplement, but it turns out that there are several other benefits to its donation of methyl and sulfur.[91]
What this means, essentially, is that SmartPrime helps omega-3 precursors outcompete omega-6 precursors for access to the enzymes that control end product production.
Ultimately, this shifts the balance of PUFA end products in favor of omega-3s, helping correct the all-important omega-3 to omega-6 PUFA ratio in your body!
Independent studies working with animal models have verified this – sesame oil and MSM, when given in combination to diabetic mice, significantly improve the animals' cholesterol and blood lipid profiles, indicating an improvement in PUFA metabolism and overall metabolic health.[92,93]
SmartPrime's effect on methyl-driven phosphatidylcholine (PC) packaging
When long-chain omega-3 PUFAs finally reach the liver after being circulated through your body's lymphatic system, they have to be loaded into a molecular package that will enable them to be transported to target tissues. Without this packaging, the bioavailability of omega-3 fatty acids is severely compromised, meaning that you wouldn't get the benefits associated with successful EPA and DHA supplementation.
Specifically, you want your long-chain PUFAs in phosphatidylcholine (PC) packaging, which among other things, will enable EPA and DHA to cross the all-important brain blood barrier, and be metabolically active in your neural tissue.[90,94]
As it turns out, people with compromised methylation status – not enough methyl groups available for use in metabolic processes – are unable to load their long-chain omega-3 fatty acids into PC for use by the cells of their body.[95,96]
SmartPrime helps with this by donating large amounts of methyl groups via MSM, thus supporting an individual's liver as it attempts to load the omega-3s into the PC package.
This ability of methyl donors to drive EPA and DHA PC packaging is probably one reason why methylated B vitamins were shown in the famous VITACOG study to actually increase brain volume in the hippocampus and the cerebral cortex, two brain regions that are absolutely crucial for optimal cognitive functioning.[97] Probably because of their effects on omega-3 transport, methyl donors also seem to be capable of slowing age-related cognitive decline.[90,98-101]
Special case of PC packaging: lysophosphatidylcholine (LPC 18:2)
Based on everything we've written about linoleic acid and the omega-6 pathway, you might get the impression that linoleic acid is always bad.
And while it's true that minimizing linoleic acid intake is usually a good thing in the context of the modern diet, linoleic acid does play some important roles in the process of optimizing your health.
For example, lysophosphatidylcholine (LPC 18:2), which is basically linoleic acid in a phosphatidylcholine (PC) package, is incredibly important for optimal metabolic health. Several high-profile research studies, including the relatively famous Baltimore Longitudinal Study,[102,103] have found that low levels of LPC 18:2 are tightly correlated with insulin resistance, obesity, type 2 diabetes, and neurological disorders, especially age-related neurological disorders.[102,104-109]
So what makes LPC 18:2 so good? It's an integral component of cardiolipin,[110] a type of sphingolipid that is necessary for the electron transport chain (ETC) to function properly.[111] The ETC is how your body makes all of its energy, so when this breaks down (for instance, due to low LPC 18:2 levels), your health can suffer enormously.
The breakdown of the ETC caused by low cardiolipin is probably why, among other things, low levels of LPC 18:2 predict slower gait speeds in aging adults.[102] That's a great intuitive example of how energy insufficiency at the cellular level causes energy problems at the macro scale.
It just goes to show you how important the PC packaging process is to a healthy PUFA metabolism. In this case, the PC package makes the difference between damaging linoleic acid and health-promoting LPC – and SmartPrime is designed to support the PC packaging process, ultimately helping raise the levels of LPC 18:2 in your body.
Ultimately, SmartPrime-Om helps your body far better utilize the omega-3 fatty acids in Ghost Fish Oil, while simultaneously downregulating the hazardous and overabundant omega-6 pathways. In today's modern dietary environment, this is a win-win – no matter who you are.