Seniesa Estrada takes the next step on her mission to become an undisputed champion this weekend.
Already the WBA minimumweight champion, she faces the WBC titlist Tina Rupprecht on the Jose Ramirez vs Richard Commey undercard, live on Sky Sports.
For Estrada this is the biggest fight of her career. "I've been wanting to become a unified champion for some years now," she told Sky Sports. "That's the first step to becoming undisputed."
Sky Sports viewers can look forward to three weekends of Top Rank Boxing live from the USA in the run up to Easter starting with Jose Ramirez v Richard Commey on March 26

Los Angeles' Estrada expects rival champion Rupprecht to provide stern opposition.
"She's good at what she does. She's short, she's used to fighting fighters that are taller than her, with that she's perfected a certain style that makes her successful," Estrada said.
"The body work is going to be extremely important. Because nobody hits Tina to the body. Nobody knows how to get that low in order to work her body.
"You have to get lower than them and short fighters do not like when you get lower than them because they're uncomfortable there. It makes them have to stand up and it breaks their stance.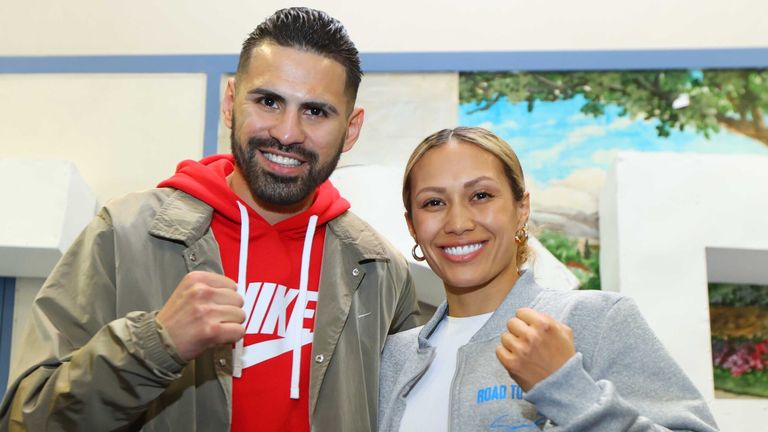 "That's definitely the punch that I'm going to be landing from the first round up until the middle of the fight and, if it goes to the late rounds, then the end of the fight."
But Estrada will be hunting for a stoppage win.
"It's going to make Tina just mentally break down. Because she's going to make so many mistakes that nobody capitalises on. But I know what those mistakes are, I know how to get her to make them," the Californian said.
Estrada returned from almost a year out of action to beat Jazmin Gala Villarino and defend the WBA title in her last fight.
"I would give myself a C-, a D. That was not 100 per cent me," she said. "It really did feel like a comeback fight.
"That's the thing with ringrust, you really don't feel it in your hands, you feel it in your legs and your feet. I didn't know what round I would feel it in but of course when you feel ringrust, it's usually towards the later rounds and that's where I felt it.
"I wasn't able to do certain things I want to do that make me different, that make me special. I wasn't able to do that.
"In this fight I'm just so excited to show all the things I've been working on. To show why I'm different and why I'm special.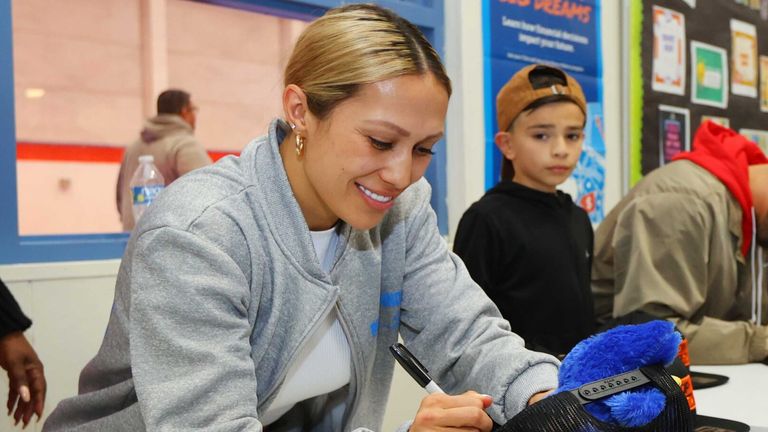 "I'm just excited to start showing the world who I am."
Her ambitions extend far, further than even winning all the belts in her own weight class.
"I'm here to be undisputed champion," Estrada said.
But she added: "I'm super competitive and I want to show I'm the best in this division. After I become undisputed here at minimumweight, I want to move up to light-flyweight and become undisputed there and then after that go up to flyweight and become undisputed there.
"Not only do I believe that I'm the best in this minimumweight division but I believe that I'm the best in whatever weight divisions that I'm capable of fighting at. I'm not sure how high I can go."
Estrada's declared goal is to show that she is "one of the best in boxing".
Her first task comes against Rupprecht in her first world title unification this weekend.
Watch Seniesa Estrada vs Tina Rupprecht from 1am on Sunday morning, live on Sky Sports Action or Sky Sports Main Event.