Mondo surface in Hungary promises to be fast as this year's big event on August 19-27 approaches
The track for the World Championships in Budapest in August was unveiled this week as the facility nears completion.
Although the roof structure has long been part of the panorama of the Danube, the Hungarian media were shown the freshly laid Mondo surface and completed grandstands.
The event from August 19-27 is expected to be watched by almost 400,000 people on site and around one billion people on television. The 35,000-seat grandstand will be dismantled after the biggest sporting event in Hungary's history and the temporary spectator area will be replaced by one of Europe's most picturesque running circles for sports fans and recreational runners, while professional athletes will still be able to train in the centre.
In contrast to previous world championships, medal ceremonies will be held outside the stadium, in the adjacent Medal Plaza, before the evening sessions, instead of between the events, so that spectators arriving at the venue will be able to get up close to the world's best athletes.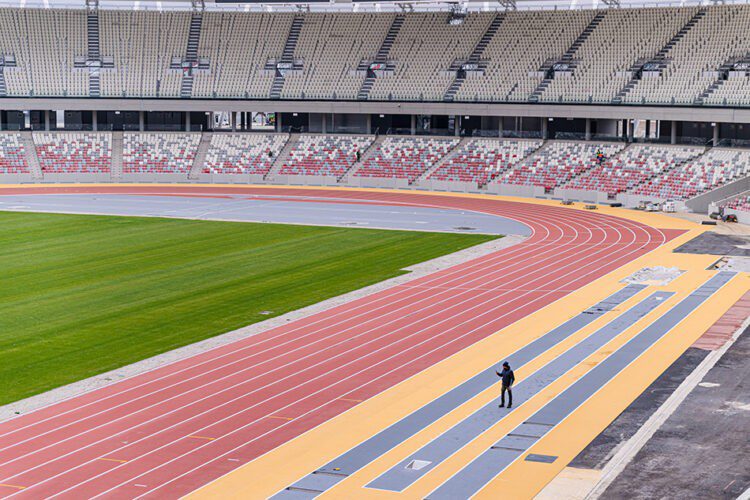 There is also an indoor six-lane running track and in parallel with the construction of the stadium a 168m-long single-pylon pedestrian bridge – also known as the Robinson Bridge – has been completed to link the arena to the training ground on Csepel Island.
The stadium is set to open in mid-June for a family sports day and the first competition will be the Hungarian National Championships in mid-July.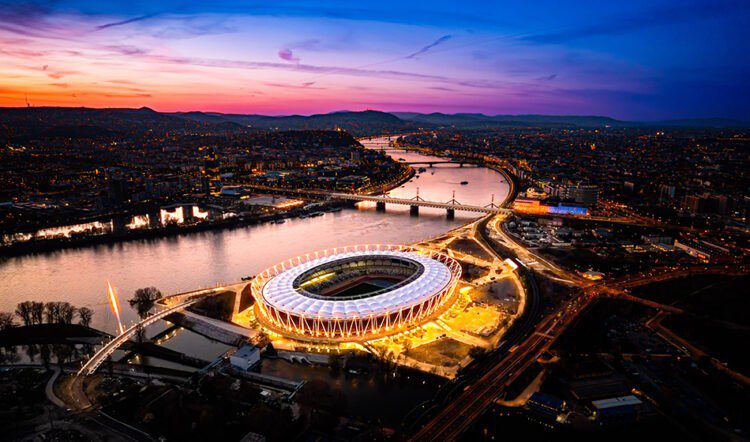 Buy your ticket or package here to the nine evening and five morning sessions.
Are you excited for the 2023 World Athletics Championships in Budapest?

Here is footage of the brand new stadium – with a Mondo track – as it nears its completion 💥

What a venue 🤯

📹 @WorldAthletics pic.twitter.com/uHaGhS0pcz

— AW (@AthleticsWeekly) April 28, 2023
» Subscribe to AW magazine here