On May 18th, Performax Labs posted a new series of images to their Instagram account, teasing their next new product:
Performax Labs Hyper 3D Teased!
Performax customers are no stranger to the word Hyper, thanks to their long-running HyperMax pre-workout series, which no doubt lives up to its name. But what is Hyper 3D?!
All we know is that it seems to come in a box, and their imaging says energy, pumps, and focus, which sounds like a pre-workout supplement.
Is 3DPump Breakthrough inside?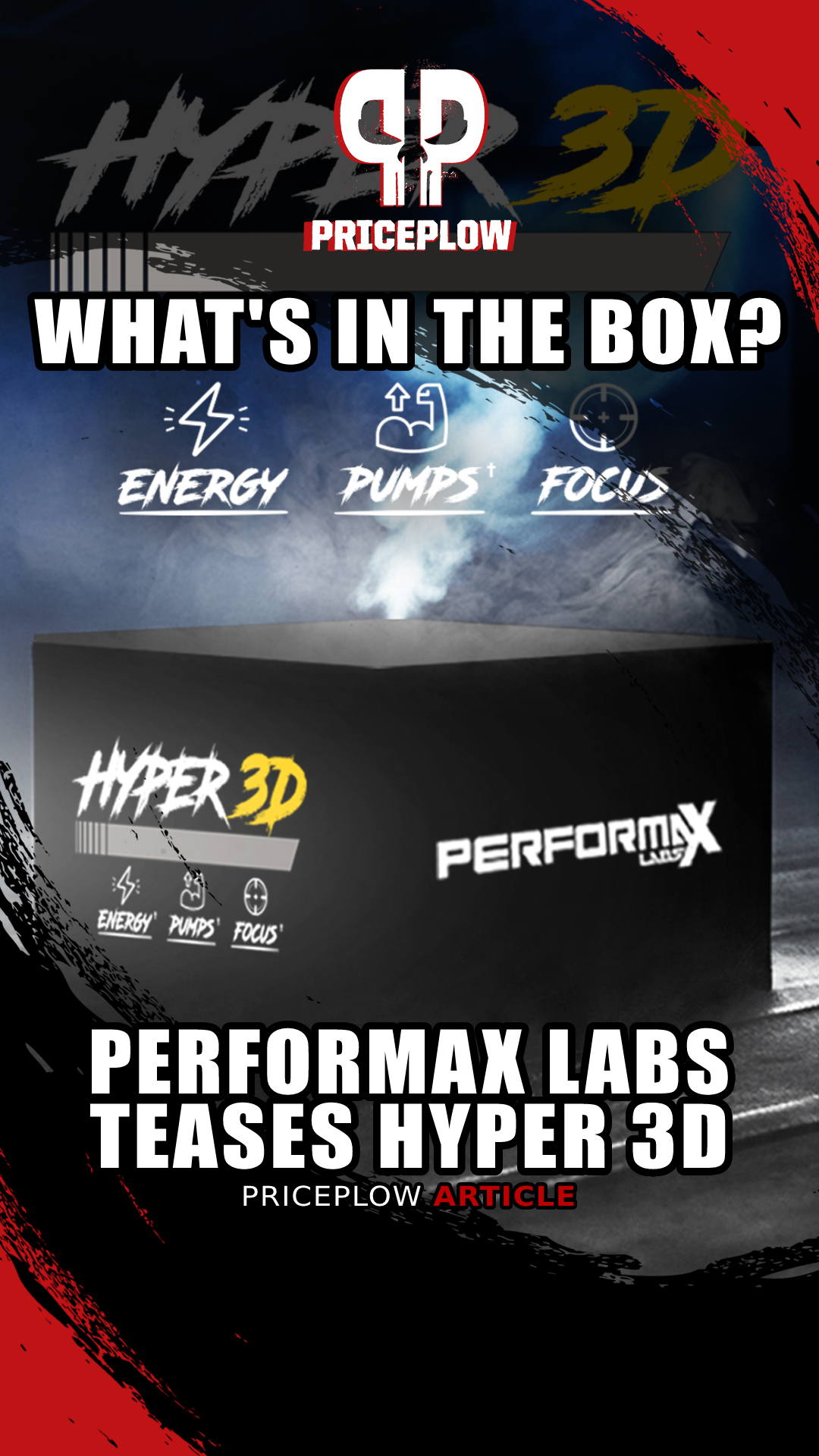 And at this point, you can probably guess that the new patented pump ingredient, 3DPump Breakthrouh, is probably involved — anything in the supplement industry with the word "3D" in it lately has had the ingredient.
And this would be great news, because just last week a new 3DPump-Breakthrough study was published, showing that 6 grams of it has similar pump effects as 8 grams of L-citrulline, but even better cardiovascular effects!
But here's the thing — Performax Labs already has three supplements that utilize 3DPump:
HyperMax Extreme – Aggressive stimulant-based pre-workout sometimes now called HyperMax 3D
VasoMax – Stimulant-free pre-workout supplement for maximum pumps and vasodilation
3DPumpMax – 3DPump capsules – the best way to test the ingredient solo
So if 3DPump is inside, what more can Performax do? No clue yet, but the Instagram postings say it launches June 16th, 2023, so we'll find out soon enough.
To stay in touch, follow @PerformaxLabs on IG and sign up for our Performax Labs news alerts on PricePlow to get notified when this article is updated:
Performax Labs Hyper 3D – Deals and Price Drop Alerts
Get Price Alerts
No spam, no scams.
Disclosure: PricePlow relies on pricing from stores with which we have a business relationship. We work hard to keep pricing current, but you may find a better offer.
Posts are sponsored in part by the retailers and/or brands listed on this page.