There's been a great deal of hype around the Nutrex Research Rebirth, with the addition of Chris Waldrum as VP of the brand, discussed in Episode #091 of the PricePlow Podcast.
On July 11th, Nutrex released the following video, teasing Outlift Burn, a fat burning pre-workout supplement:
Nutrex Outlift Burn Teased… With a new ingredient
At first, you may think this is just another teaser, but we are given the following frame in the video, revealing quite a bit:
Inside, you can see some common ingredients, like methylcobalamin (methylated vitamin B12), iodine from kelp, selenium, L-carnitine, a caffeine blend, alpha-GPC, NNB Nutrition's CaloriBurn GP (grains of paradise extract), Hemerocallis Fulva, and Cocoabuterol. All things we've covered.
But what's this Sodium Phaseolusate and Potassium Phaseolusate on the label?! It's in both the minerals and the active ingredients, as Metabolyte.
Metabolyte? Sodium Phaseolusate? Potassium Phaseolusate? What is this?!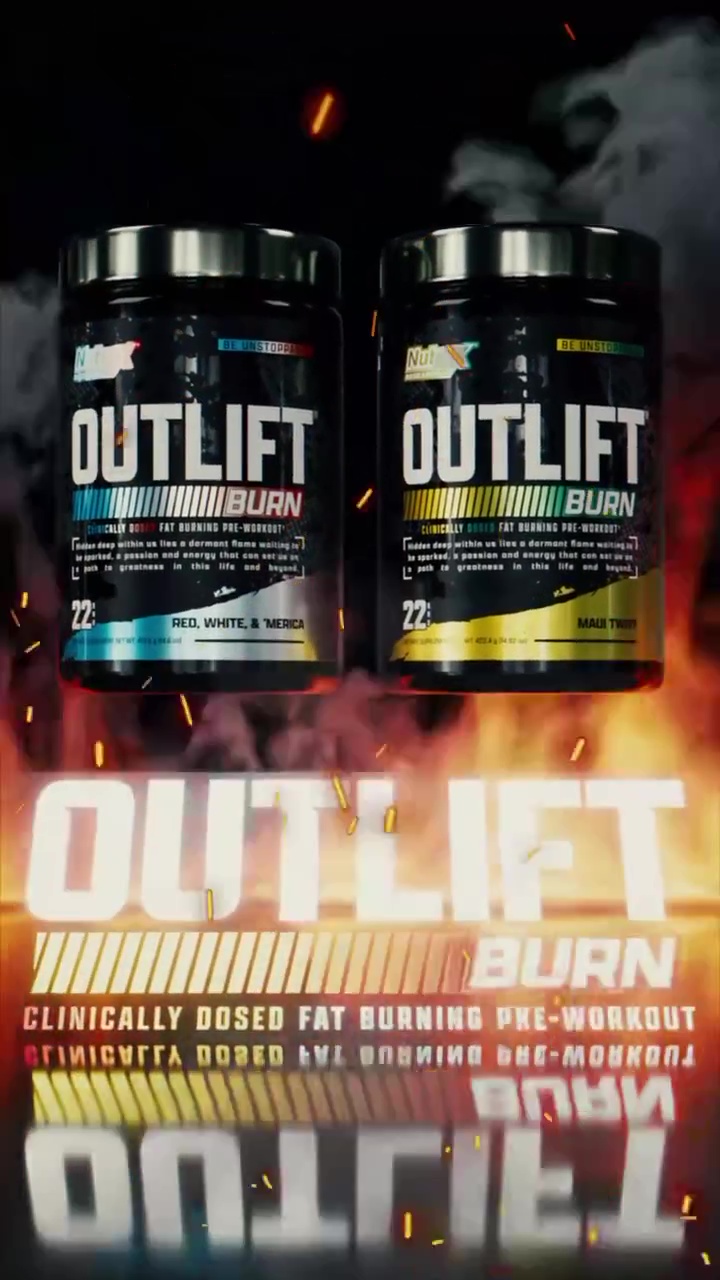 First, it seems that Metabolyte is, or was, a trademarked ingredient from Compound Solutions — at the time of this leak, it's actually a dead / abandoned trademark.[1]
It also seems that both "Sodium Phaseolusate" and "Potassium Phaseolusate" are new words that are not currently in any scientific reference online. They're possibly made up by Waldrum and his team at Nutrex, or by Compound Solutions (or whomever controls the ingredient/trademark at this point).
However, we know that "phaseolus" refers to a genus of plants that includes various species of beans, like kidney beans, navy beans, and black beans. And "phaseolusates" are compounds naturally found in green beans and in the coating that waterproofs leaves and fruits to protect them from pathogens.[2]
Inside of these plants, very small amounts of dodecanedioic acid can be found.[2-4] It's also known as DDDA, and is a medium-chain dicarboxylic acid that's been shown to be an energy substrate in plant and animal metabolism.[5]
So from what we can tell, what we really seem to be looking at here are:
dodecanedioic acid sodium salt

and
dodecanedioic acid potassium salt
Why would we want these in a fat burning pre-workout? There's a bit of research on DDDA with regards to metabolism:
Dodecanedioic acid and metabolism: enabling metabolic flexibility
In 1998, research using intravenous DDDA performed on type 2 diabetics that weren't yet using insulin showed that the ingredient helped with the maintenance of blood sugar and energy levels.[6]

It also raised insulin levels in healthy controls, which is noteworthy. Over time in the diabetics, it lowered lactate levels as well.[6]

In 2006, a large 40 gram dose of dodecanedioic acid in diabetics before moderate exercise reduced muscle fatigue, supporting the completion of 2 hours of exercise,[7] no small feat for them. The researchers concluded the following:


In conclusion, [dodecanedioic acid] seems to be a suitable energy substrate during exercise, since it reduces muscle fatigue, is rapidly oxidized, and does not stimulate insulin secretion, which implies that lipolysis is not inhibited as reported after glucose ingestion.[7]

In another study on diabetics published in 2013, dodecanedioic acid was again found to reduce muscle fatigue during exercise.[5] The researchers suggested that it improved energy utilization and metabolic flexibility.

DDDA may provide necessary substrates for ATP synthesis and mitochondrial oxidation that aren't generated enough in overweight individuals.

Finally, a 2013 analysis noted that greater dodecanedioic acid levels are associated with lower blood pressure in individuals with chronic kidney disease.[8]
Obviously, we can't use it intravenously for dietary supplements, so it needs to be bound to something to become stable as powder. The lowest-weight options that support health while keeping the DDDA yields high are simple minerals — sodium and potassium!
A "fat burning electrolyte"?
All in all, it seems that we have a type of "fat burning electrolyte" here that allows for more metabolic flexibility, which means the body can switch more easily between glucose and fat oxidation — a goal everyone should have.
This is a bit of a new paradigm here – DDDA isn't really a protein, carbohydrate, ketone, or fat. It's a dicarboxylic acid, and some consider it to be the "fifth macronutrient" after the above four. It seems to be metabolized by multiple organs and not just the liver, which can support metabolic flexibility in those with liver dysfunction (a quickly growing population).
There's some promise here, and we're excited about the research supporting muscular endurance and glucose reduction, but we'll need more information to see what doses are efficacious.
What about the rest of Outlift Burn?
As for the rest of Outlift Burn, stay tuned, it'll be available shortly and we'll have the full formula explained when it's ready, and you can also go back and listen to Chris on the PricePlow Podcast. You can sign up for our Nutrex Research news alerts on PricePlow so that you don't miss any content or deals:
Nutrex Outlift Burn – Deals and Price Drop Alerts
Get Price Alerts
No spam, no scams.
Disclosure: PricePlow relies on pricing from stores with which we have a business relationship. We work hard to keep pricing current, but you may find a better offer.
Posts are sponsored in part by the retailers and/or brands listed on this page.