We Go Home, the brand led by legendary Trung Nguyen whose goal is to provide a platform highlighting first responders and military, is excited to announce the latest version of their pre-workout supplement, No Sacrifice No Victory 2.0. To add to the excitement, we're giving away two free tubs on the PricePlow Discord!
Get signed up and then let's dig into the front of the tub's highlights — the full panel will be disclosed soon!
When does No Sacrifice No Victory 2.0 Launch?
(Join the VIP crew to get it early)
"NSNV" 2.0 launches on August 3rd for their VIP members and goes on sale to the public on August 4th – this giveaway lasts until August 2nd, so get in there now, but if you don't win a tub, you can still join the We Go Home VIP program and get it early!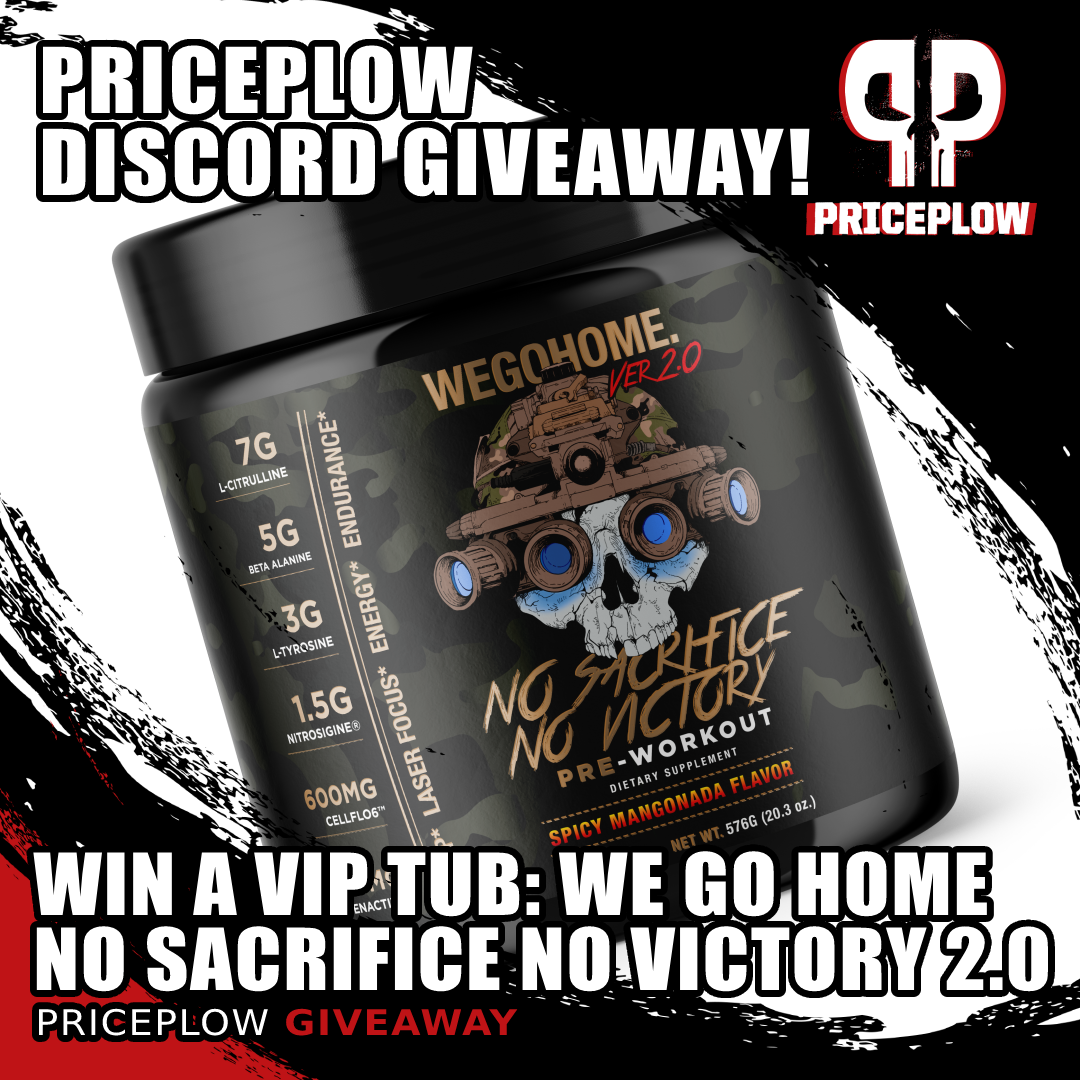 What's in NSNV 2.0?
A quick sneak peak at the tub's front shows:
7g L-Citrulline
5g Beta Alanine
3g L-Tyrosine
1.5g Nitrosigine
600mg CellFlo6
50mg Senactiv
…and that's just the start! We can also tell you it'll have a caffeine blend totaling 362.5mg caffeine per serving to match those stats above.
This article will eventually be updated with the full label revealed – so come back soon.
Who is Trung Nguyen?
The best way to get to know Trung is to listen to his legendary episode on the Zero Limits Podcast:

Trung immigrated to Chicago at 3 years old from Vietnam post war and had an interaction with a police officer at the age of 14 in the hood that ultimately left a good impression on him with him altering the direction in which his life was headed. Trung enlisted into the US Army with a ranger contract. Trung completed ranger training got his tan beret and posted to 2nd Battalion 75th Ranger Regiment. Trung deployed twice to Iraq and was involved in multiple direct action operations. Upon return of his second deployment he discharged and pursed a career as a police officer starting in Chicago and then moving to the LAPD. After about two years he moved back to Chicago PD and successfully became a CPD SWAT OFFICER. Trung also talks about life in law enforcement and his methods and mindset for continual training and progression. We also discuss his tribute project and website, "WE GO HOME."[1]
To say he's seen some action would be the understatement of the year! Now you get to train like him too.
What is the PricePlow Discord?
PricePlow's Discord has become the premier community in the active nutrition / sports nutrition part of the supplement industry. With over 650 members that include industry insiders, brand CEOs, formulators, beta testers, sponsored athletes, and more, it's an incredible way to connect with others who share your same passion. And we have an incredible networking/careers section where we've hired members without even publicly posting a job!
You can join at discord.PricePlow.com (the giveaway is in the #giveaways area).
Get ready for NSNV 2.0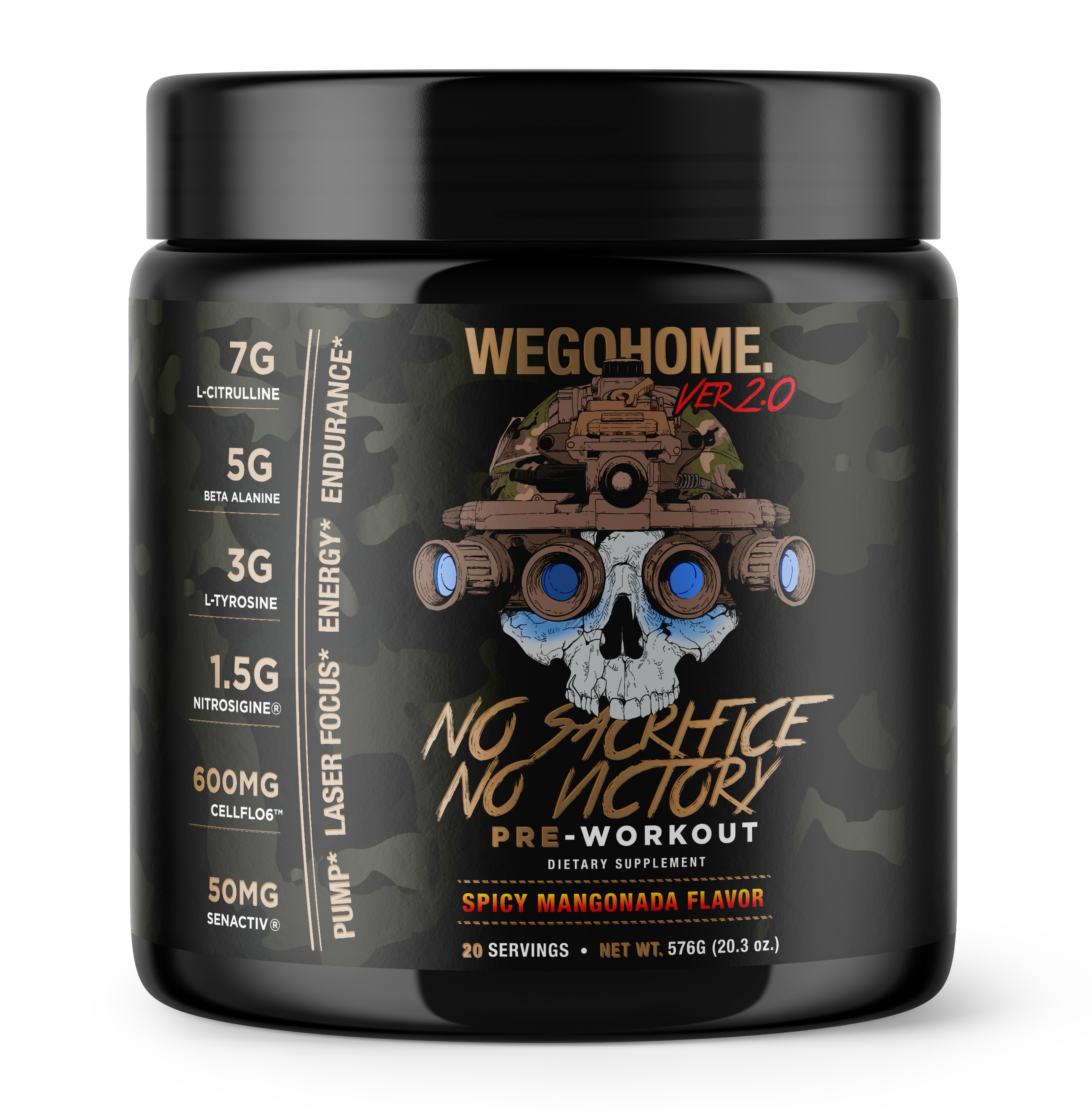 Finally, sign up for our We Go Home news so you're alerted when it's on sale to the public, or more We Go Home content (like a podcast with Trung) comes!
We Go Home No Sacrifice No Victory Pre-Workout – Deals and Price Drop Alerts
Get Price Alerts
No spam, no scams.
Disclosure: PricePlow relies on pricing from stores with which we have a business relationship. We work hard to keep pricing current, but you may find a better offer.
Posts are sponsored in part by the retailers and/or brands listed on this page.