In Episode #102 of the PricePlow Podcast, we hosted Michael Rossman of SportLife Nutrition, who explained the rapidly-growing supplement distributor's business model and future plans.
Towards the end of that episode, we decided it would be a good idea to get together with the SportLife sales team, who talk to the retailers and get the word out about hot products, new deals, and ongoing trends. These are the guys with daily touch points with the proverbial "feet on the street", so they bring a wealth of knowledge into brands, products, and categories that are hot and heavy.
This was a fun and informative podcast, and we hope to run it quarterly or at least twice a year. Inside, we cover a lot of brands and products – some that PricePlow's followers are very familiar with, others that may be new.
This episode's cast includes Sami Ghanem, Jordan Varela, and Dylan Betcher, making for a lively quintet alongside Mike and Ben.
This one may be better to watch on video (below the audio buttons) because of the larger number of participants, but you should still subscribe to the PricePlow Podcast on your favorite podcast app as well as the YouTube channel below:
0:00 – Introductions
Mike kicks it off by welcoming the SportLife Distribution sales team. He wants to discuss trends in the industry, perhaps focusing on energy drinks (but as you'll see, they don't talk too much about energy drinks). The team introduces themselves: Dylan, a regional/national sales rep covering the West Coast and Florida; Sami, a national sales manager with a Midwest focus; and Jordan, who handles sales in the North, from North Carolina up to Long Island.
They mention their drink preferences: Dylan is drinking RYSE Fuel with water, Sami is a fan of Gorilla Energy, and Jordan enjoys watermelon BANG Energy. (FYI: Mike doesn't say what he's drinking, but it was a scoop of Arms Race Harness).
The crew dives right into discussing the challenges faced by smaller brands trying to enter the energy drink market. The team emphasizes the influence of social media and direct-to-consumer business models for these brands, highlighting the importance of catering to the demands of younger consumers and influencers.
11:00 – Gorilla Mind and Alpha Lion
The conversation continues with a focus on the brand Gorilla Mind and Alpha Lion, the latter of which became a brand discussed much throughout the podcast. The team talks about how Alpha Lion has evolved in the industry, and the hosts discuss the popularity of both Gorilla Mind's products and Alpha Lion's pre-workout offerings like SuperHuman and SuperHuman Extreme. They highlight how the brand's effective digital marketing strategies and diversified product lineup have contributed to its success.
They draw parallels between the success of both brands and the importance of effective digital marketing and catering to specific consumer demands. Digital marketing isn't just about making digital sales — it gets folks to come into stores and ask for the products. The discussion touches on the concept of bundling products into stacks for wholesale, showcasing how these strategies drive sales and foot traffic in stores.
15:30 – Launch Logistics – Getting Distributors involved
The group delves into the intricacies of product launches, brand planning, and the impact of social media on consumer behavior. They discuss how certain brands use their digital marketing strategies, getting as aggressive as even having monthly pre-workout releases (Alpha Lion) in order to create repeated buzz and demand. The conversation touches on the challenge of managing product availability and ensuring that distributors have products before they even hit the brand's direct-to-consumer channels.
Sami emphasizes the importance of aligning launch dates and coordinating efforts to make the product available across all platforms simultaneously. Ben also mentions that brands' ability to plan ahead and work with distributors can lead to more successful launches.
The conversation briefly shifts towards discussing the proliferation of ready-to-drink (RTD) products in the market, reflecting on the trend of new RTD releases and their potential impact.
19:45 – Morphogen Nutrition – An Upcoming Star in Distribution
Next, Sami shifts the conversation towards the brand Morphogen Nutrition and their products, particularly their new cognitive nootropic supplement, Cognigen. The hosts share their thoughts on Morphogen and their strong formulation skills. They touch on the challenges of developing unique and effective formulations, especially when dealing with ingredients that may affect flavor (in the case of Cognigen, it has a high dose of theacrine but they flavor it well and it really hits well).
The hosts mention that while some brands focus on flavor and palatability, others prioritize the potency of the ingredients and the effects they deliver. They discuss how brands like Morphogen cater to a specific niche of consumers who prioritize ingredient quality and effectiveness, even if it's not a 10/10 taste. Mike and Sami both love Cognigen so far.
The conversation highlights the importance of having products that stand out and cater to a particular customer base — Sami loves to sell these stories.
25:15 – Geographic differences of brands
Some brands have stronger appeal and sales in certain areas of the country, which could be due to demographic preferences, marketing strategies, and influencer presence. As an example, Panda Supplements seems to have a strong West Coast presence, potentially due to its marketing and packaging aesthetics that resonate with that demographic.
Jordan highlights the importance of branding, packaging, and marketing strategies in capturing consumer attention and driving sales. He emphasizes that well-designed and attractive packaging can make a significant difference in how a product is perceived on the shelf, even influencing customers to pick it up and consider purchasing it. Additionally, they mention the effectiveness of taste and mixability in enhancing the overall consumer experience and satisfaction with a product.
30:00 – Regulatory approach to ingredients
Some stores and brands are moving away from ingredients that might be considered sketchy or have faced scrutiny from regulatory bodies. Keeping products on the shelves and maintaining a consistent product lineup is vital.
Additionally, the conversation shifts to the regulatory landscape, particularly regarding certain ingredients like DMHA and NMN, two ingredients that the FDA has attacked for differing reasons. The hosts express their concerns about regulatory changes impacting the availability of products and the need to align with brands that can maintain consistency while complying with regulations.
Sami expounds on the idea of limited edition products and how they can build hype and excitement among consumers. However, they note that while limited editions can be appealing, customers often appreciate the consistency of core products that provide the same experience each time they use them.
34:00 – Brands owned by one group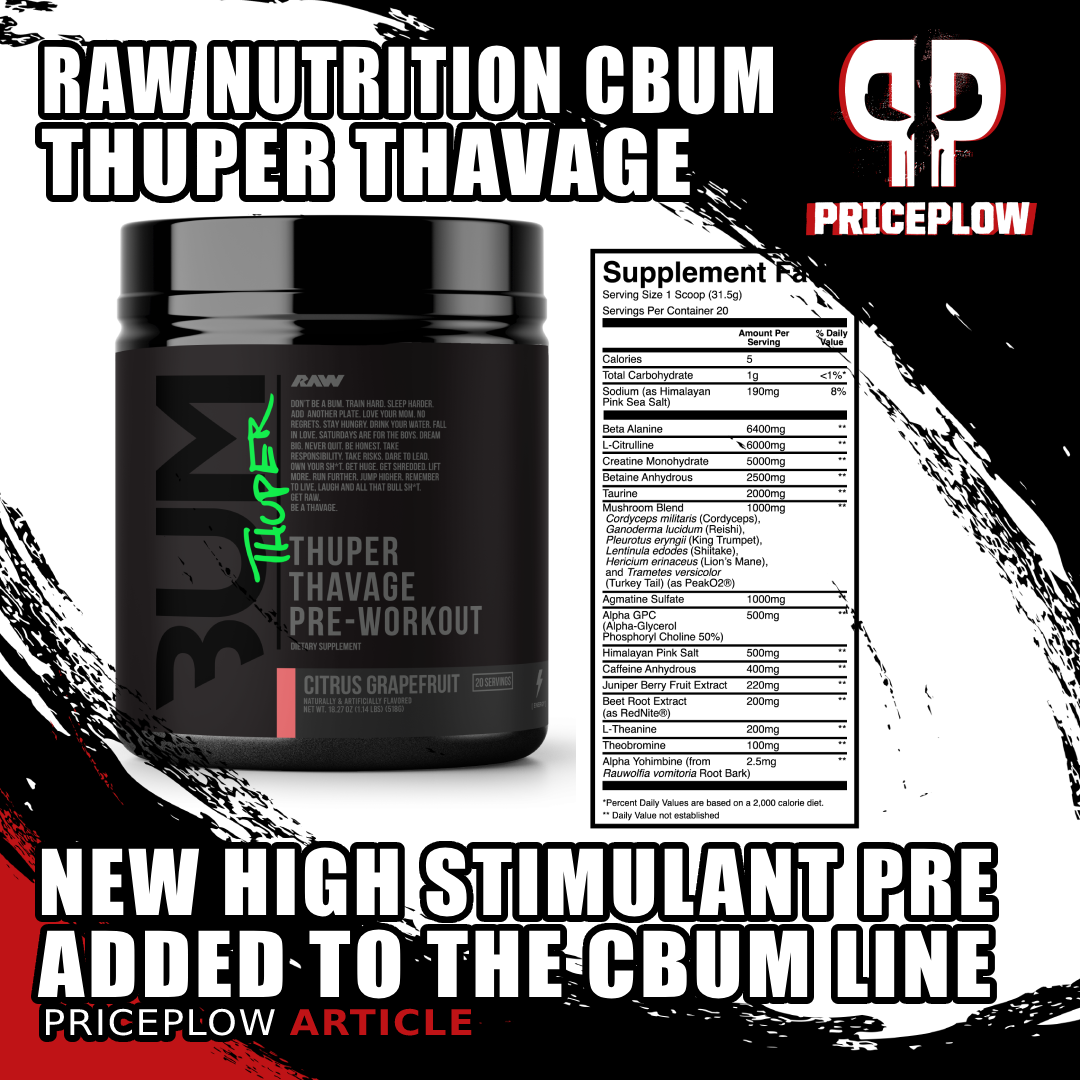 The team discusses various supplement brands and their impact on the market. The conversation revolves around the brands of Dr. Domenic Iavocone which includes Revive MD, Raw Nutrition, and BUM Energy. The hosts mention how these brands have gained popularity and recognition, and they discuss the unique dynamic of having multiple brands from the same person being distributed by SportLife.
The hosts highlight the success of BUM Energy's products, noting that they have garnered a significant following and customer demand. The manly looking 12 ounce cans that look more like beer cans are doing extremely well in the market. The conversation also touches on the exclusivity of some products, such as the Thuper Thavage pre-workout, which is available only in specific stores and attracts a premium price due to its popularity.
Jordan and Sami discuss the reformulation efforts of certain brands, such as AfterDark and their Inhuman pre-workout. They praise the changes these brands have made to their formulations, shifting away from "gray area" ingredients and focusing on delivering effective and safe products.
48:00 – Snacks
The group delves into the topic of snacks and how they fit within the supplement industry. The conversation touches on the popularity of various snack brands, including Anabar, Raw Nutrition Bars, Power Crunch, Quest Bars, and Barebells. The hosts discuss the challenges and successes associated with distributing snacks, noting the demand for certain brands and flavors. Another side of this was also mentioned in Episode #102 with Michael Rossman – cold packing bars that can melt during the summer months!
Branding and marketing is important in differentiating snack products, especially when many brands offer similar products with overlapping ingredients or features. They also talk about the rise of certain snack brands like Bearbells, highlighting how their unique flavors and quality have contributed to their success.
Dylan touches on the dynamic between legacy brands and newer brands. Legacy brands like Power Crunch and Quest Bars still maintain strong sales due to their established presence in the market. However, newer and innovative brands like Barebells have managed to capture consumer interest with exciting flavors and fresh-tasting ingredients.
They also touch on the challenge of maintaining production and distribution when snack brands experience high demand. Jordan stresses the importance of keeping snacks moist and fresh to ensure customer satisfaction, and they praise the efforts of certain brands (like Alpha Prime with the AP Prime Bites Protein Brownie) in achieving this.
1:02:30 – Distributor partnerships

Ben discusses the advantages of partnering with distributors like SportLife and how it simplifies the supply chain for retail stores — this was the main message of Episode #102. The hosts highlight the convenience of ordering from a wide range of brands through a single distributor, along with the benefits of fast shipping and lower minimum order requirements.
Jordan and Dylan mention how distributors can provide valuable feedback to brands on their products. They stress the importance of being open to constructive criticism and using it to improve product quality.
1:06:00 – Demographic differences
The group discusses the dynamics of working with different brands and the importance of understanding regional differences and demographics. They highlight the importance of tailoring communication and sales approaches based on the specific territories and customer preferences. Jordan and Dylan explain how personalities and communication styles can vary depending on the geographic region they are interacting with.
Sami shares his perspective on calling accounts and maintaining a positive attitude to engage customers effectively. The hosts also discuss the idea of an "incubator program" where smaller, lesser-known brands could be brought in by a distributor and given a chance to grow, potentially through exclusive distribution deals. However, they also acknowledge the competitive nature of the industry and the challenges in maintaining such exclusivity.
1:13:15 – More Functional foods
Mike discusses the idea of covering more functional foods and snacks on PricePlow. They acknowledge that there's a lot of interest and demand for reviews and discussions on these products, especially since the Grab-and-Go segment is growing rapidly in the market.
They talk about the challenges of finding a balance between enjoying these products for personal consumption and reviewing them for their audience. Ben mentions how sometimes turning a hobby into a business can take away some of the enjoyment.
Jordan emphasizes the importance of the Grab-and-Go trend, noting that it's a significant market segment that's currently thriving. He mentions that people are constantly snacking, and the convenience of Grab-and-Go products is driving their popularity.
1:16:00 – Lower-caffeine drinks
The discussion touches on the trend of lower caffeine energy drinks and whether consumers are showing an interest in them. The consensus is that while lower caffeine options like 100-150 milligrams are available and have their niche (Bum Energy Drink and Lost & Found are two good examples), the general trend is still leaning towards energy drinks with around 200 milligrams of caffeine, which seems to be the sweet spot for many consumers.
They also discuss brands like BANG Energy, which offers high caffeine content (300 mg) and has maintained some popularity even though Monster will potentially be gutting it.
The hosts also touch on the idea that for many consumers, the primary focus when choosing an energy drink is the taste and how it makes them feel, rather than getting into the technical details of the ingredients and caffeine contents
1:20:45 – Paraxanthine
Ben talks about the differences between caffeine and paraxanthine (the active metabolite of caffeine) and how they impact energy and alertness. He mentions products like MuscleTech's Burn iQ and EuphoriQ, which contain paraxanthine, and how they offer a different experience compared to traditional caffeine.
Paraxanthine provides some of the positive effects of caffeine without some of the potential downsides, such as jitters or crashes. It's noted that paraxanthine is a cleaner experience that can be appealing for individuals who want energy without the intensity of caffeine.
Mike helps explain when to suggest the ingredient to a customer, and how educating consumers about paraxanthine makes it a noteworthy option for those looking for a different kind of energy boost without the drawbacks of caffeine.
1:28:15 – Wrapping up
In this part of the conversation, the fellas reflect on the enjoyment they've had during the podcast and the opportunity to have an open and engaging discussion. They express a desire to continue this kind of dialogue with other distributors and sales reps in the industry.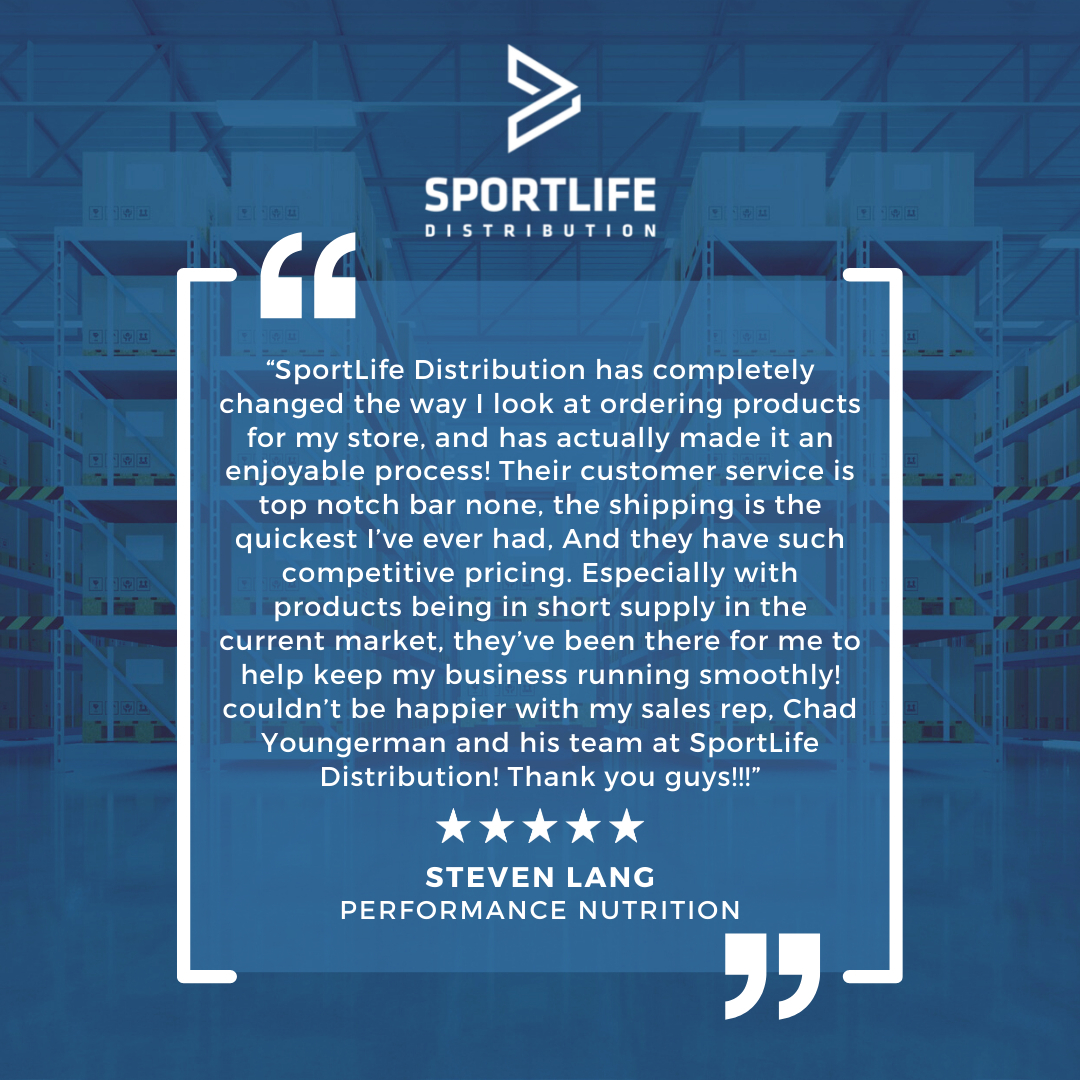 Ben acknowledges that many sales reps and distributors watch the content produced by PricePlow, and it can be frustrating for them not to have a platform to openly communicate about the industry and their experiences. It was clear that the team had some stuff to get off their chest, and they enjoyed being on the podcast – which will have to happen again in the future for sure.
Thanks again to the SportLife team for pulling this together! You can head back to the PricePlow Podcast — subscribe and leave a review on your favorite platform.